Bearing noise has always been a major problem in bearing performance, especially for high-speed bearings. But do you know why the bearing produces noise when it is working? In this issue, we will reveal the causes of bearing noise for you.
Generally speaking, the rolling bearing itself does not produce noise. Usually felt "bearing noise" is actually the sound effect of bearing vibration directly or indirectly with the surrounding structure. This is why many times noise problems can be considered as vibration problems involving the entire bearing application.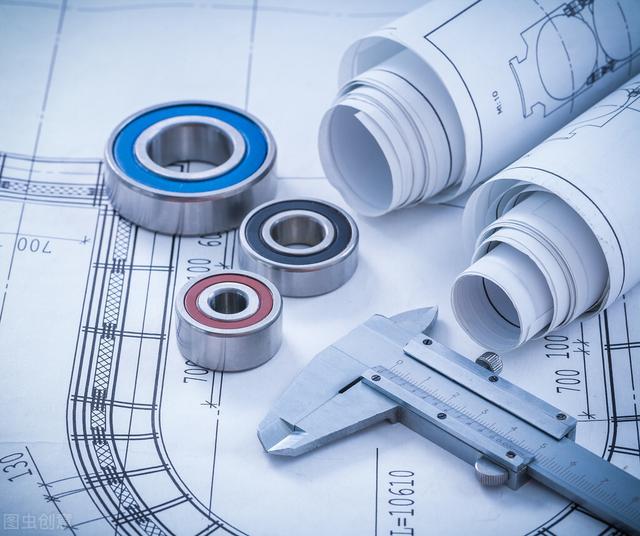 1. Excitation caused by the change of the number of loaded rolling elements: when a radial load is loaded on a bearing, the number of rolling elements bearing the load will slightly change during operation, which will cause the deviation of load direction. The resulting vibration is inevitable, but can be mitigated by axial preloading and applied to all rolling elements (not applicable to cylindrical roller bearings).
2. Local damage: due to incorrect operation or installation, a small number of bearing raceways and rolling elements may be damaged. In operation, rolling through damaged bearing components will produce a specific vibration frequency. Vibration frequency analysis can identify damaged bearing components. This principle has been used in condition monitoring equipment to detect the bearing damage. To calculate the bearing frequency, refer to the calculation program "bearing frequency".

3. Accuracy of related parts: under the condition of close fit between bearing ring and bearing pedestal or transmission shaft, the bearing ring may be deformed due to matching with the shape of adjacent parts. Vibration may occur during operation.
4. Pollutants: if running in a polluted environment, impurities may enter the bearing and be rolled by rolling elements. The vibration degree depends on the number, size and composition of the impurity particles being rolled. Although it does not produce a typical frequency form, a disturbing noise can be heard.

The causes of rolling bearing noise are complex
One is the wear of bearing inner and outer ring mating surface. Due to this kind of wear, the matching relationship between bearing and shell, bearing and shaft is destroyed, and the axis deviates from the correct position, thus causing abnormal sound of bearing in high-speed movement.
The other is that when the bearing is fatigued, the metal on its surface will peel off, which will increase the bearing radial clearance and produce abnormal noise.
Third, the bearing lubrication is insufficient, the formation of dry friction, as well as the bearing breakage will produce abnormal sound.
Finally, bearing wear loose, cage loose damage, will also produce abnormal sound.
Well, this issue of bearing noise for you to share here, I hope to be able to help you in dealing with the problem of bearing noise.
Yuwei bearing, the bearing expert around you. You have any bearing needs or problems can come to us, we will try our best to help you out!