A gift for children in June
Release time: June 1, 2020 11:07:43 Views: 414
Yuwei monthly Outlook:
May, goodbye! Hello, June! Send off the harvest full of May, we ushered in a full of youth and vitality in June. Hot June is a symbol of passion and hope. Let's sow our dreams in the June of hope, roll up our sleeves and work hard to look forward to a fruitful September.
With the continuous development of e-commerce and the advent of the global network era, the original mysterious e-commerce is no longer so unpredictable, more and more people have been used to shopping on the Internet without leaving home. Therefore, most of the bearing purchasers are used to using e-commerce platform to purchase bearings. Also used to, online consultation, online orders. In order to adapt to the development of the new era, we are required to integrate the traditional marketing method and advanced network marketing as soon as possible. First, we should sell bearings as crafts and luxury goods, and first of all, we should improve our positioning to a strategic height. Establish self brand awareness, improve their own professional and technical, keep up with or close to the world's cutting-edge level. The quality of products and pre-sale and after-sales service are the key points. Only when the quality and service catch up can we improve the popularity and occupy a place. In addition, the packaging of industrial products needs to be changed to commercial packaging, reducing the use of industrial simple packaging, most of the well-known brands at home and abroad are using elegant fine packaging.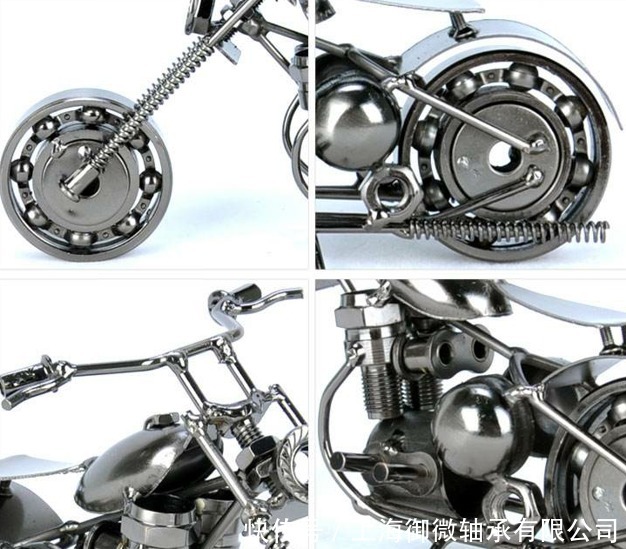 Traditionally, our business thinking mode is small profits but quick sales. This is because our country's businessmen from ancient times to the present like small profits and quick sales. With the development of the times, this seemingly business model is no longer suitable for the current market demand. In order to sell large quantities of low profit industrial products as handicrafts or luxury goods, we should first learn from the Jewish business philosophy of "making more profits and selling more". The so-called "big profits and high sales" is not a lion asking for a big price, but is based on meeting the special requirements of customers for certain products. This is the so-called "only those suitable for customers are the most satisfied with customers, and only when customers are satisfied is the time for us to make money". At this time, we can not only make money, but also get the affirmation of customers. For example, take our bearing industry as an example. In a foreign country, the products they need are non-standard products for R & D, with a small quantity and high quality requirements. For these requirements, as long as we meet the needs of our customers, we can make a lot of profits.
Yuwei Bearing Manufacturing Co., Ltd. provides you with the most competitive price, the best quality and service! Shanghai Yuwei Bearing Co., Ltd. (YW) produces all kinds of deep groove ball bearings, micro bearings, ceramic bearings, inch bearings, flange bearings, stainless steel bearings, plane thrust bearings, and can also make all kinds of non-standard bearings according to the requirements of customers.
Finally, I wish you all friends and children: happy children's Day!!! June is another harvest month!
All colleagues of Yuwei company, let's run together!!!